Applications are currently suspended
The Australian Federal Government restrictions on travel to and from Australia necessitated by the COVID-19 pandemic means that there are only a limited number of reasons for people to travel to Australia.
For those based in Australia or otherwise keen to commence admission processes, it is possible to apply directly with the host university or research institution of the EMBL Australia research group that is of interest to you.
Please note that admission processes, entry requirements and timelines can vary between our host institutions. Further information can be sought from the relevant institution, the graduate research pages of which can be found under the 'How to apply' section below.
About the program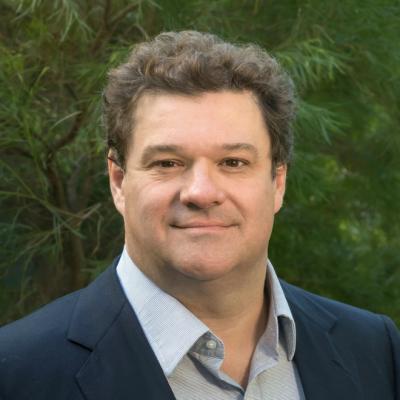 The EMBL Australia Partnership PhD Program attracts Australia's and the world's best and brightest young scientists to pursue interdisciplinary careers in the top life science research groups in Australia.
EMBL Australia was created to maximise the benefits of Australia's membership of the European Molecular Biology Laboratory. We are dedicated to promoting excellence in the life sciences through research projects, infrastructure and collaboration across Australia and the world.
The European Molecular Biology Laboratory is at the forefront of innovation in life sciences research, technology development and transfer, and provides outstanding training and education. In these regards, the EMBL PhD training scheme is one of the most competitive to enter; EMBL PhD students are provided with a world class starting platform, ensuring the best possible start to a successful career in science. We are pleased that EMBL Australia offers entry into such a prestigious program.
One of the best ways to achieve this goal is to motivate and foster talented young scientists; to mentor them and turn them into skilled, creative leaders. Accordingly, we are calling for applications to our PhD Program, modelled along EMBL's own PhD program, for enrolment in Australia's leading research universities and to explore the opportunities we have available at our nodes Australia-wide.
The Research areas tab lists the topics that Group Leaders are recruiting students in, or for an overview of research groups in our network refer to the Research Groups section on Our Research page.
Kind regards,
James Whisstock
How to apply
Applicants will need to apply online to EMBL Australia here.
Please submit your curriculum vitae and academic transcripts via the application form. Ensure also that you have at least two referees submit letters of recommendation to student.admin@emblaustralia.org in support of your application.
Domestic students are asked to contact their nominated supervisor before applying for a scholarship at their host institution.
All applicants shortlisted for consideration will be required to be available for an interview (in person or via Skype).
Successful applicants will be notified within three months of submission of all required supporting documents. It is expected that students will commence their PhD in 2020 or 2021. There is no closing date for applications as this is a rolling program.
Successful applicants will be required to apply for admission and for a scholarship with the relevant host university.
Please note that host institutions have varying deadlines for admission and scholarship applications, the scholarships also having varying deadlines for domestic and international applications. Scholarships are highly sought after and, therefore, highly competitive.
For more information on scholarships and admission, please refer to the relevant host institutions' web pages.
Melbourne:
Sydney:
Adelaide:
SAHMRI admission and scholarships applications through affiliated universities:
Canberra:
Brisbane:
QIMR Berghofer admission through affiliated universities:
Contact
For more information about this opportunity or the application process, please contact: student.admin@emblaustralia.org
If you'd like to be kept up to date with information or other training and funding opportunities for students, subscribe to the EMBL Australia newsletter.