A new biotech company led by Professor Peter Currie and Associate Professor Mikaël Martino, will receive more than half a million dollars to develop much-needed new therapies for the treatment of debilitating muscular dystrophies. 
The company, Myostellar, was awarded a $500,000 grant from Australia's national biotechnology incubator CUREator and will receive approximately $200,000 from Monash University to cover additional costs and assist the company in growing and attracting further investment. 
Prof Currie is an Australian EMBL Partnership laboratory head and A/Prof Martino is an EMBL Australia group leader, both based at the Australian Regenerative Medicine Institute at Monash University. 
Prof Currie said the funds will allow them to develop a novel first-in-class therapy for stimulating skeletal muscle regeneration, with minimal fibrosis.
"To date, there are no clinically approved therapeutics which can specifically promote the regeneration and repair of skeletal muscle in a patient, and consequently development of a 'first-in-class' therapeutic in this area will be a game-changer in the field of skeletal muscle diseases," Prof Currie said.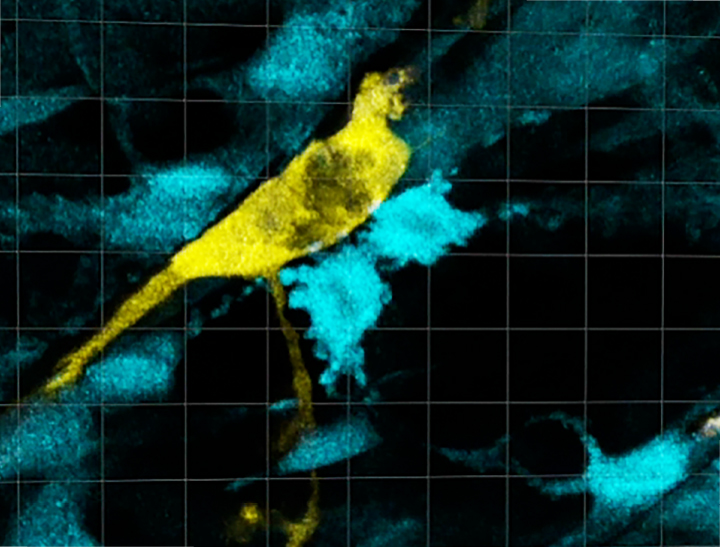 "Muscular dystrophies are a group of inherited genetic conditions that gradually cause the muscles to weaken, getting progressively worse over time. 
"It can be an extremely challenging condition and an urgent need remains for safe and effective treatments to improve the lives of patients and their families."
The company stems from an exciting discovery made by Prof Currie, A/Prof Martino and colleagues, which was published in the esteemed journal, Nature, in 2021.
The Myostellar team also includes Dr Bo Yun, and Dr Alison Greenway.
CUREator is backed by the Commonwealth Government's Medical Research Future Fund $80 million Medical Research Commercialisation Initiative and is managed by Brandon BioCatalyst, the largest life science investor in Australia.
This promising project is not the only potentially revolutionary research Prof Currie and A/Prof Martino have in the works. 
Earlier this year, they were awarded an $857,800 Australian Research Council Linkage Project grant, with Dr Ryan Hicks from AstraZeneca, to boost macrophage-based technologies for tissue regeneration. 
They were also awarded more than half a million dollars to investigate the potential of new cellular therapies and tissue engineering to prevent heart damage following ischemic injury, to reduce scarring and prevent the onset of heart failure.