Impressive terms as EMBL Australia group leaders have come to an end for Professor David Lynn and Associate Professor Ville-Petteri Mäkinen, who now join the EMBL Australia alumni network.
Both researchers commenced as EMBL Australia group leaders in March 2014 at the South Australian Health and Medical Research Institute (SAHMRI), with Professor Lynn also supported by Flinders University and A/Prof Mäkinen by the University of Adelaide.
Based on the nine-year rule implemented at the European Molecular Biology Laboratory (EMBL), EMBL Australia group leaders begin their tenure with generous and secure funding for a five-year term, followed by another four-year term after a successful scientific review.
The principle of regular staff turnover enables the organisation to be agile and evolve rapidly via the continuous recruitment of talented scientists studying exciting questions in biology using cutting-edge approaches.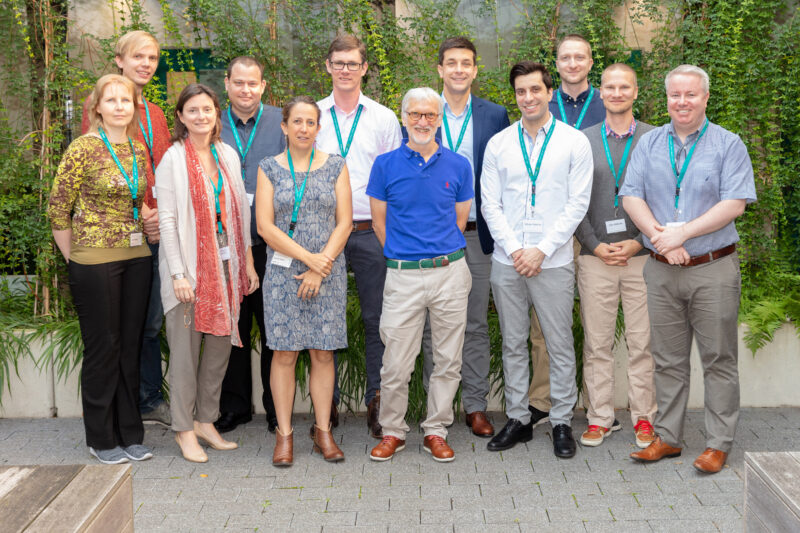 Professor Lynn – whose research group is interested in understanding the complex interplay between commensal and pathogenic micro-organisms and the immune system in a range of contexts, from vaccination to cancer immunotherapy – said it was "an enormous privilege" to have been an EMBL Australia group leader, particularly given less than 20 of these prestigious positions have ever been awarded.
"Funding through this program has provided stable funding for the group over the last nine years and has allowed us to rapidly pivot to respond to new challenges, such as the COVID-19 pandemic, and to open up new, exciting areas of research," Prof Lynn said.
"We have been able to move fast, stay at the cutting-edge of developments in the field, and ultimately attract significant external funding."
"I am also very thankful for the collegiality and support of the EMBL Australia Partner Laboratory Network leaders (many of whom I now consider good friends), the secretariat and, of course, all of the current and former members of my group, without whom none of our successes would have been possible."
Prof Lynn has received numerous grants during his term, including significant funding from the National Health and Medical Research Council on multiple occasions, as well as the Medical Research Future Fund, the Australian Cancer Research Foundation, Cancer Australia, GSK and the European Commission.
He is also the founding Scientific Director of the South Australian Genomics Centre, an NCRIS-supported national genomics facility, and was heavily involved in its inception.
Prof Lynn will continue as Director of the Computational and Systems Biology Program and Head of the Systems Immunology Laboratory at SAHMRI and as a Professor of Systems Immunology at Flinders University.
Prof Lynn said he was extremely grateful for the continued and generous support for his group from both SAHMRI and Flinders University.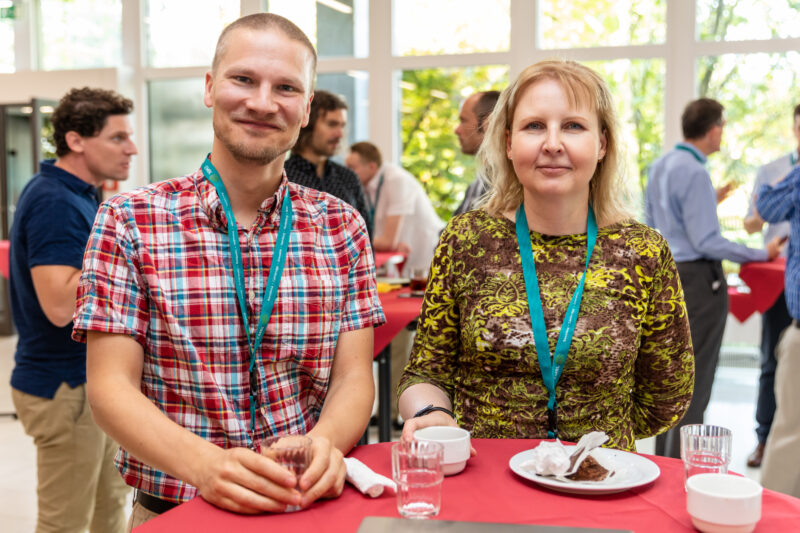 Reflecting on his term as an EMBL Australia group leader, A/Prof Mäkinen – whose group investigates the intersection of ageing, obesity, diabetes and cardiovascular disease, and the cellular biology of Alzheimer's disease – said he was pleased with the quality of his group's scientific output, the software tools they produced that are helping other researchers, and the strong network of colleagues he formed across the country.
"The EMBL Australia program was really successful in replicating the European equivalent: group leaders have great freedom and sufficient resources to pursue ideas that would be otherwise difficult to sell in Australia," A/Prof Mäkinen said.
"I also valued the interactions within the partnership network itself, due to the amazing quality of people, and the opportunity to be exposed to so many disciplines that really broadened my horizons.
"There is a sense of comradery that the group leaders have that I am not sure exists in many places at the national level."
A/Prof Mäkinen said he was excited about his future plans, which include a new venture to continue the metabolomics research he pioneered many years ago from a completely new angle, plans to release the world's first open-access platform to share the extensive data associated with that research, and another "high-risk, high-reward" project that he hopes will lead to transformative change.
EMBL Australia Scientific Head Professor James Whisstock said the achievements of Prof Lynn and A/Prof Mäkinen exemplified the benefits of the EMBL Australia model of providing secure funding for ambitious research.
"On behalf of everyone at EMBL Australia, I wish to thank David and Ville for their contributions – not only their significant scientific contributions in their respective fields, but also their enthusiastic contributions to the Partner Laboratory Network leadership team and extensive contributions to our student programs and other activities," Prof Whisstock said.
"We wish them both continued success in their careers and look forward to their continued involvement in EMBL Australia as alumni."